I was so excited to kick off awards season with the Golden Globes last night, and the show didn't disappoint!  The Red Carpet was a sea of fabulous fashion, the show presenters were entertaining and fun, and the award winners shared charming acceptance speeches.  Unfortunately, there were a few less-than-stellar aspects of the evening as well...check out what I loved and loathed below!
LOVED:
Fashion choices made by Sofía Vergara, Charlize Theron, and Reese Witherspoon. These A-List ladies are always gorgeous, but they looked especially stunning last night!
Sofía Vergara in a gorgeous, deep turquoise, mermaid-style dress by Vera Wang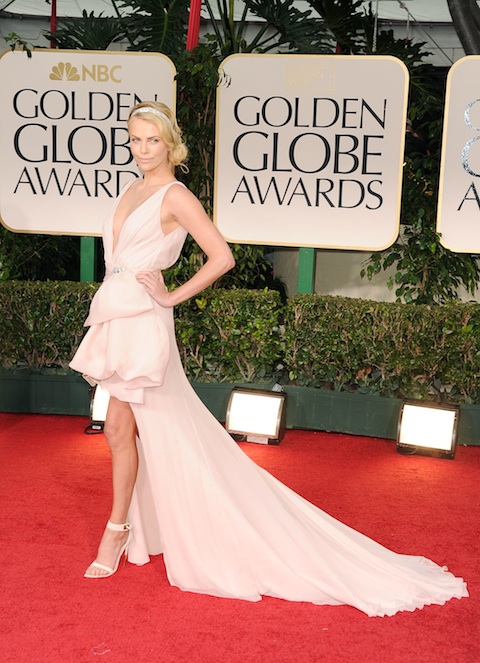 Charlize Theron in a stunning, champagne/pink-hued gown by Dior (+ a fantastic retro headband!)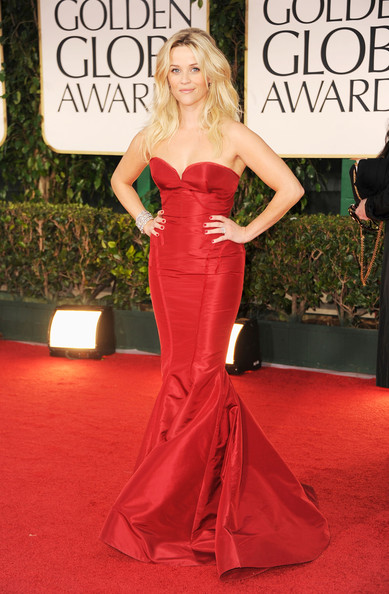 Reese Witherspoon in a figure-hugging, red Zac Posen gown (+ perfect, tousled locks!)
LOATHED:
Fashion selections made by Lea Michele, Nicole Kidman, and Dianna Agron.  I love all of these ladies, but I just couldn't get onboard with their Red Carpet attire.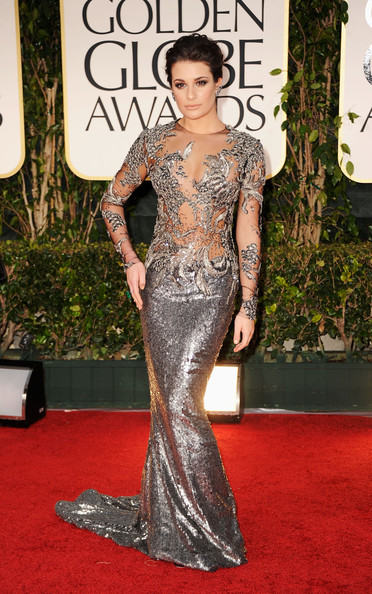 Lea Michele in a grey Marchesa number; the whole look (updo, heavy makeup, long-sleeved gown) aged Ms. Michele, I would have liked to see something more modern and fresh on the Glee starlet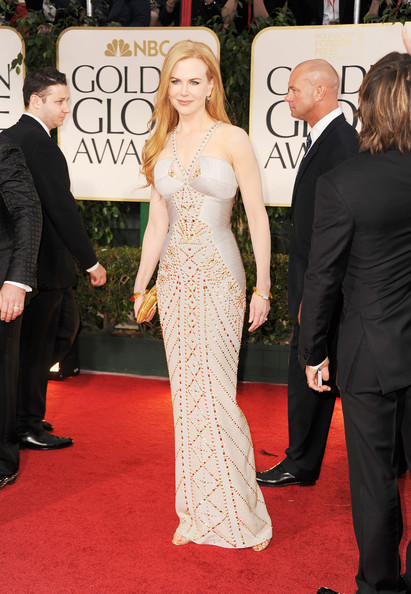 Nicole Kidman in Versace; the dress was too structured and stiff, I would have liked to see the actress in something more free-flowing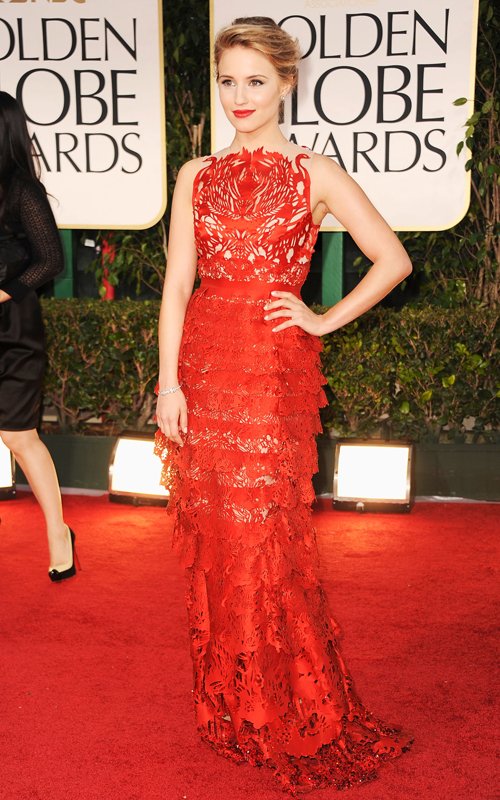 Dianna Agron in a firey red Giles gown; something about the fit of the gown didn't do it for me - too high of a neckline, and was not a striking silhouette
LOVED:
Heartfelt, funny acceptance speeches by Christopher Plummer, Michelle Williams, Morgan Freeman, and George Clooney. I loved their genuine emotion and humor.
Legendary actor Christopher Plummer accepted the first award of the night, and said a special thank-you to his wife of 43 years - warmed my heart!
Michelle Williams won for her role as Marilyn Monroe in the film My Week with Marilyn, and thanked her daughter Matilda.  So sweet!  (And I LOVED her retro headband - it was the accessory of the evening!)
Morgan Freeman was presented with the Cecil B. DeMille award.  During his acceptance, Freeman proclaimed that this award would also remain known to him as the Sidney Poitier award, as the legendary actor presented Freeman with the honor.  What a powerful moment!
When George Clooney accepted the Best Dramatic Actor award for his role in The Descendants, he first recognized his buddy Brad Pitt for all of his philanthropic work, and then went on to joke about fellow nominee Michael Fassbender's, um, golf club.  Heartfelt AND hilarious - well done, George!
LOATHED:
Tame...dare I say BORING hosting job by Ricky Gervais.
Maybe it was all of the hype. Maybe he used all of his best material last year. Maybe the Hollywood Foreign Press/NBC paid him a ridiculous amount of money to stay quiet. Whatever the reason, Ricky Gervais' hosting performance this year was less than stellar.  Save for a few good one-liners (Jodie Foster's beaver, Martha Stewart's turkey baster), Gervais just didn't have the edginess that has defined him as a host in years' past.  The funniest moments were more off-the-cuff, when stars like Madonna and Johnny Depp fired back at Gervais. I vote for George Clooney to host next year!
LOVED:
Leo!
I thought I would end on a positive note and recognize the perfection that is Leonardo DiCaprio.  He never disappoints!  Thank you for making my heart go on after all these years...
Overall, the Globes were entertaining, glamorous, and fun.  I can't wait to see what happens during the rest of awards season: Will The Artist maintain its momentum? Will George Clooney become a two-time Oscar winner? Will Sofía Vergara EVER look bad at an awards show?  We'll have to wait and see...
Next up in my 2012 awards show coverage: The Screen Actors Guild Awards, airing January 29th on TNT & TBS. Can't wait to watch!